The Euphonium Collective


For Dog Lovers Only !
Welcome to the homepages of Charley Brighton




Of the three dogs in our family, Goldie, the Golden Labrador, was the oldest, she was 6 years old when we got Ben & Bess, and is no longer with us. Bess died in March of 2001 and Ben, in April 2002. They were brother and sister, and numbers one & two in a litter of three, all Labrador and Collie cross dogs. These are pictures of the great fun they brought us over the years.
(Click on them for larger versions).




Here they are at a very early age, Bess is on the left, their other brother
(un-named then) is in the centre and Ben is on the right.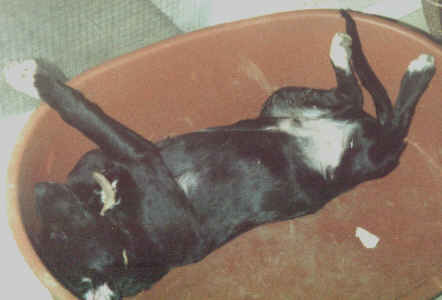 Yes, Ben did really sleep like this!



Bess wearing a fence.



Goldie & Bess, Round One!



Goldie & Bess, time for bed.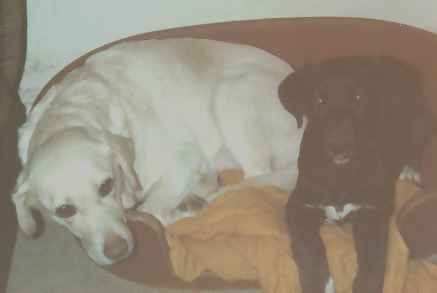 Goldie & Ben, sharing a bed.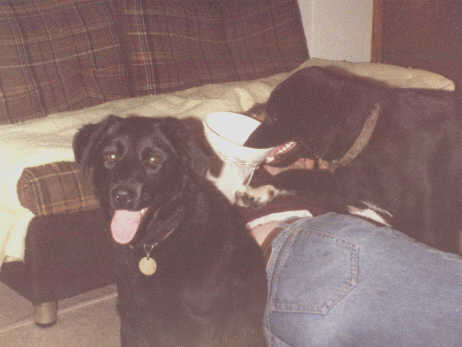 Ben wakes me up for his dinner while Bess sits and waits.



Is my bum really this big?



Wake me up when it's dinner time.



Fun in the sea, Whitby Bay North Yorkshire.



Can daddy come out to play?



After dinner nap.



Nobody gets in or out without a biscuit!.



Singing for his supper.



Is my bath ready yet?



Who's bed is this anyway?



I mean it this time!



Outside York Minster Cathedral.



Is'nt this cruelty to animals?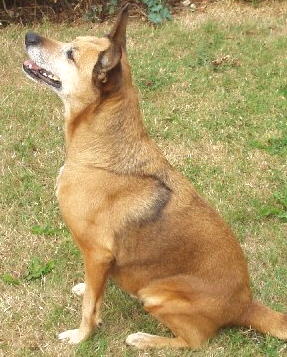 Here is our new hound, Bella, she is about 8 years old.




We hope you enjoy these pages, regularly updated, please bookmark our new location for a return visit soon.




(Click here to go to the Christmas pics.)




Back to The Euphonium Homepage